Torna indietro
Agalloch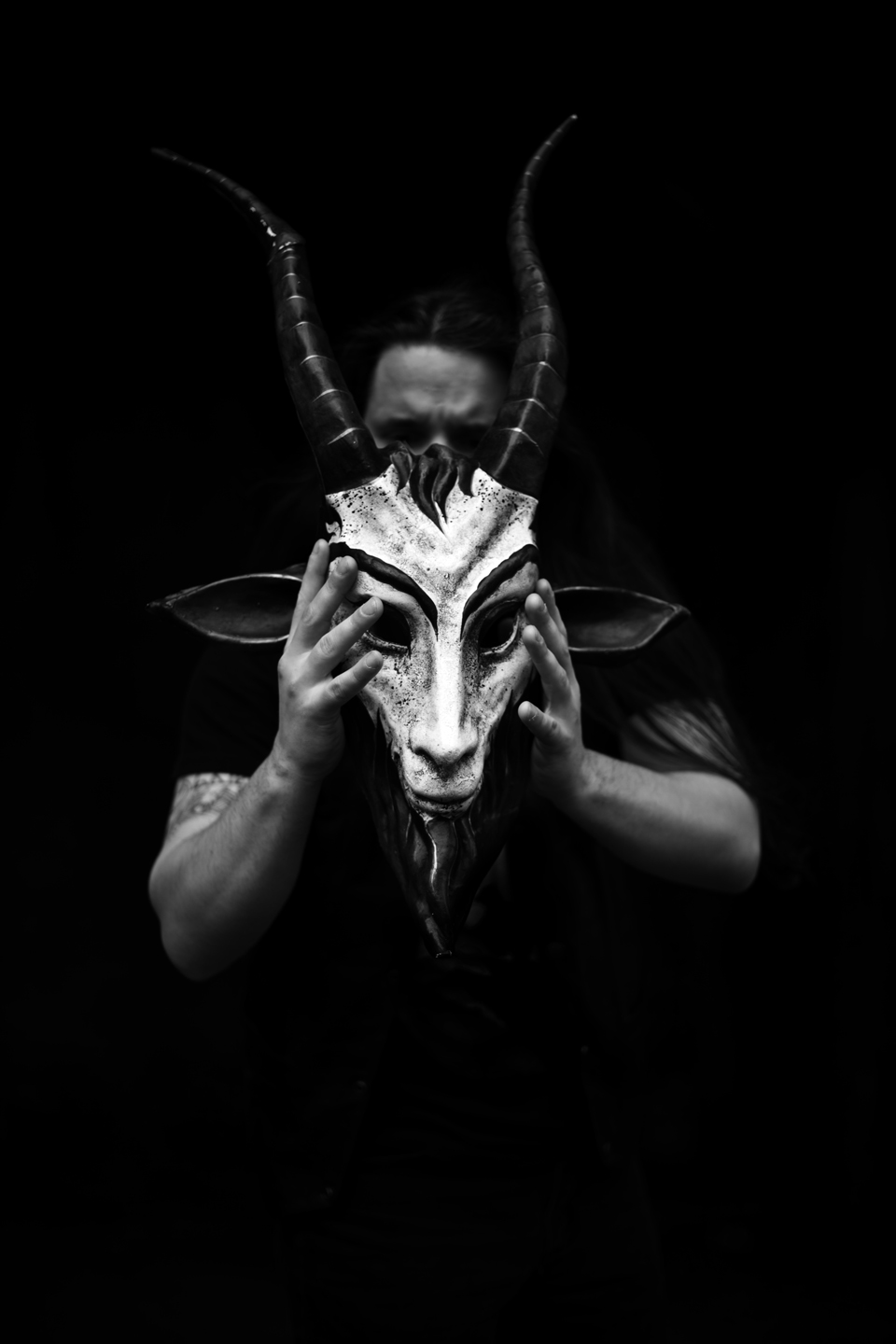 Line up:
John Haughm − vocals, guitar, drums
Don Anderson − guitar
Jason William Walton − bass guitar
Aesop Dekker − drums
www.agalloch.org
Due to lack of time during the Finnish date of their last European tour we couldn't have a live interview with the guys, but we still tried to reach them by email afterward. It took some time, but we finally reached John Haughm, and here is the outcome:

- During your recent European tour you have played in events such as the Norwegian Inferno festival, Roadburn, and visited many locations where finally many fans had the chance to see you live, I attended myself the gig in Helsinki. Which show left you the best impression, or where did the audience give you the best "vibe"?
JH: I think every show was special, I cannot really pick one out as "the best". Finland, England, and Italy had really responsive audiences. Roadburn of course was the finest festival I have played thus far.

- I heard that at Roadburn you had some special pictures being displayed during the show. I find that when it's properly done, visuals can really add a lot to the overall experience of the show, as it's done by Ulver, for example. What is your opinion on combining images with music?
JH: It is as natural to me as combining lyrics with music. My favorite performances are always those where the artist takes the show to a higher level visually and aesthetically. Some people view this as "pretentious" or "theatrical", I just see it as being artistic and caring about how an audience experiences the vibe and concept the performer is trying to portray.

- As an all-round artist, how much weight do you actually give to the cultural element in your creations, and what kind of expectations do you have on the audience's perception of this music, lyrics and graphics mixture?
JH: What we do is a very honest and pure expression of who we are, our interests, our thoughts, and our environment. People can take it or leave it. What others think of our work is not our resposibility.

- How do you see nowadays the evolution of your music from "Pale Folklore"? If you had to describe your music, without falling into any fixed genre classification, which terms would you use?
JH: We are still the same eccentric dark metal band we were back in the day. We are just older, wiser, and more experienced. The old spirit remains, however...

- You are now about to release the new EP "Faustian Echoes", of which you finished the recordings in March, as stated on your Facebook page. What can you tell us about this new artistic effort? And how does it differ stylistically from your previous work?
JH: It is a true concept EP which is a first for us. We tried several new approaches for the writing and recording process that we have never fully utilized in our existence as a band. Nothing much else to say really. It is not a noise EP or a folk EP or anything like that. It is Agalloch, playing a colossal metal song but with a few conceptual elements that are different for us. It is NOT a glimpse into a future path or a prelude to our 5th album. We simply wanted to try something new with our established style and see the result.

- What are your current plans for the next album? Do you have any other projects in the making, or maybe some new DVD/videoclip release in the future?
JH: Next album is in the forefront of our plans. Another DVD would be nice but it would have to be done by the right people at the best location. Same can be said for a music video. We have had the worst luck with videography for some reason...

- In 2004 you released this one split with the Finnish band Nest. How much do you know, and what do you think of the Finnish metal scene? Is there any other Finnish band that you like particularly?
JH: To me the Finnish scene was best in the early-mid 90's underground and lost my interest as soon as bands like Nightwish, Sentenced, and HIM got popular and set the course for highly commercial gothic metal to become the trend. Bands like Lordi, Korpilakaani and Children Of Bodom didn't help either. The one exception was Fall Of The Leafe, who I thought had a very original sound, even later into their career. Overall, however, I'd rather listen to Sentenced "North From Here" than any of the crap they released after "Down". My favorites from the Finnish scene will always be bands like Beherit, Demilich, old Amorphis, Xysma, Paraxism, Throes Of Dawn, Celestial Empire, Decoryah, old Sentenced, Demigod, Thergothon, old Impaled Nazarene, Thy Serpent, Disgrace, Barathrum, etc.... The modern neo-folk scene in Finland is cool with bands like Tenhi, Eisefen, Syven, and I am also a big fan of stuff like Circle, Pink Twins, This Empty Flow, Pan Sonic, etc.

- More in general have you happened to come across, or share the stage with some bands in your tour that you think are particularly talented?
JH: Definitely A Forest Of Stars was one. We played nearly one after another at the Ragnarok festival and they blew my mind. Also Solstafir, whom I have been a fan of for a few years already, played the same night as us at the Inferno festival and I think they are hands-down the best live metal band that I have seen in probably 10 years. Such a powerful, atmospheric, aesthetically perfect, original band. Solstafir is one of my top 3 favorite bands right now for sure...

- Like Agalloch, also here in Finland many bands in a way or another take nature as one of their primary source of inspiration for their music, sometimes mixing it with ancient traditions. Where does your interest in nature (and art) come from?
JH: I've always lived in states that had beautiful nature so I grew up around it all my life. I enjoy the silence of nature and the lack of humanity.

- Is there any particular reason why your releases are always very limited in number (distribution, budget, personal reasons,…)? In addition, you have published a few compilations in the last 4-5 years, as for example "The Demonstration Archive 1996-1998", currently available in 500 numbered copies vinyl box-set.
JH: In the past, the interest always determined the pressing amount. Typically, experimental Eps from bands like Agalloch were not in demand – until they finally went out of print of course! It took "The Grey" EP 4 or 5 years to sell out of 1000 copies! So the releases that were considered minor were limited and our main albums have always been unlimited, except on vinyl. We have done some special things that were too expensive to have unlimited. Wooden boxsets, for instance, and when I say "we" I mean "a 3rd party record label with our permission". The only things we have financed ourselves are the releases on Dämmerung Arts and our tour merchandise. We feel that it is a nice thing to offer a limited item at our concerts, not only to help fund our tour but for those fans who enjoy collecting unique releases. It become almost like a "souvenir" from the show in the same way a tour shirt with dates is. We are not the first band to do this and we won't be the last! So people who think we do it to be "rock stars" or "Ebay capitalists" can fuck right off! They clearly know nothing about our intent.

- How do you see music and the music business nowadays?
JH: I try to stay out of the music business.

- Recently there has been quite some interest in the neo-folk scene, with bands such as Death In June and of course Sol Invictus (which is coming to Finland next month) playing all over Europe. What is your thought on this?
JH: Recently? I thought neo-folk was old news 15 years ago.

- I leave you one last question if you feel there is something left unsaid that you wish to add, and if you want to say something to our readers.
JH: I prefer silence...
Intervista di Marco Manzi